Gathering a stack of business cards at a networking meeting isn't the way to grow your business. It's a way to add more clutter to your office.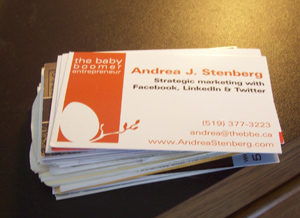 Seriously – having a superficial conversation then grabbing their card does you no good.
If you are one of the rare people who actually does something with the cards you collect you're still not likely to get results. If you email this person it's SPAM. They won't remember you and didn't ask for the contact. In fact, your message may hit their SPAM filter.
You could send snail mail – an actual letter. Better than an email but seriously, what kind of impact will it have if you know nothing about this person and they don't remember you?
You could Read More→