This past week I was on vacation at the in-laws cottage. My son brought a friend and the two of them spent much of the week listening to music by the Arrogant Worms. They listened so much that every time I woke in the middle of the night I'd have one of their songs running through my head.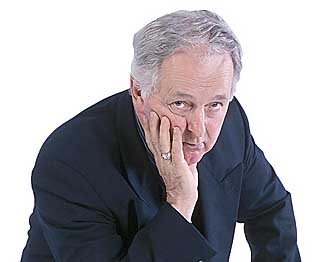 One song has stuck with me, for a reason other than the sheer repetition. "I'm boring" is about a nerd who talks too much about boring topics so people run away from him.
While there was some joking around that this was about my husband who does like to talk about science a little too much, it does have a marketing connotation.
You may have noticed some online superstars – you know, the ones with thousands, if not millions of followers.
Many of them became popular because they are controversial. They say over-the-top things that get the online world buzzing. People reply, people argue about them, people visit their sites to see what all the fuss is about. They're not boring!
One colleague of mine recently rebranded herself to be a little more "in-your-face". She's being more blunt and less polite all in an effort to be "more authentic". This revamped version seems to be working for her.
And yes, being authentic online is essential, particularly if you're using social media. And being controversial helps. If you can get people arguing about you and your ideas, well, as they say, there's no such thing as bad publicity.
But what if your authentic self is, well … boring? Read More→