If you've been on LinkedIn for more than about 5 minutes you've probably started to receive invitations from people you don't know. So the question is: should you accept those invitations?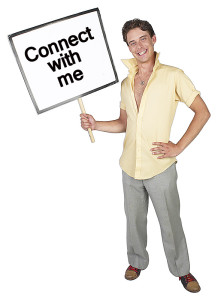 LinkedIn states you should only accept invitations from people you know well. But should you follow LinkedIn's advice?
While this is a personal decision, I'd like to suggest that yes you should consider adding people you don't know to your list of connections. Here's why:
Maybe you do know them
When you get an invitation from someone you don't know it could be that you've just forgotten how you know them.
Now ideally anyone who sends you an invitation to connect on LinkedIn will personalize the invitation and include a note about how you know each other. However, we know the ideal situation doesn't always exist in real life. If someone is relatively new to LinkedIn they may not know that they can personalize the invitation. Or they may just be lazy and assume you remember who they are.
In either case, Read More→