As a marketing professional I am immersed with marketing – particularly online marketing. And sometimes it's easy to forget that just because I'm heavily involved in marketing, other business owners are not.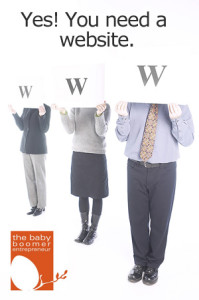 That's why I shouldn't have been surprised by a study by RBC that shows only 46 percent of Canadian small businesses have a website and only 39 percent use social media. A similar study shows that 60% of UK small businesses are not online.
In fact I wasn't entirely surprised. I have had several people come to me in the past year asking, "Andrea, do I really need a website?"
The short answer: YES!
Why? That same RBC study shows 38 percent of small businesses generate a quarter of their revenue from online sales and 22 percent Read More→