When you're a solopreneur or small business providing a service it can be hard to define your brand or USP (unique selling proposition). What makes you different from everyone else who does the same thing? And how do you tell the world?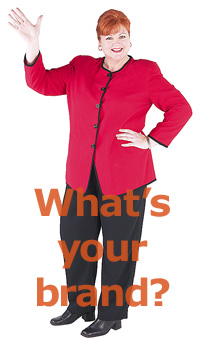 I've been looking at branding of other people and many of the really successful ones have edgy, quirky or outrageous online personas.  Some of them say goofy things, some curse and swear, some are in-your-face.
These people all stand out from the crowd and sometimes I wish I could be more like that. But I can't.
Yes, in private I can swear like a trucker when I stub my toe (my apologies to truckers who do not curse). But I can't bring myself to do that online.
And I can't be in-your-face, aggressive or outrageous. It's just not me. I'm too nice.
It reminded me of Read More→